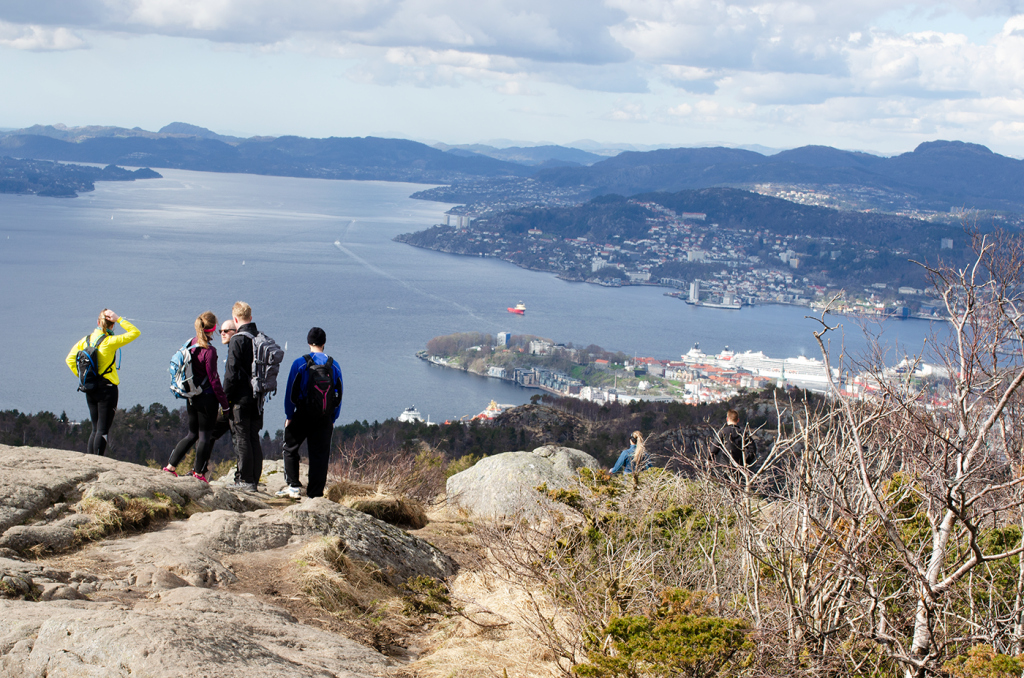 Hiking trail
Join us for a hike in a wonderful area, off the regular tourist tracks in Bergen, and sign up for a guided tour to Mount Løvstakken, surrounded by both nature, city life, fjords and sea. The trip starts in the city and continues uphill through varied paths and scenery, and we pass the tree line walking in lighter mountain terrain. The last third of the hike is steeper and slightly more demanding, but the magnificent panoramic view at the top will be well worth the effort. The hike is suited to anyone who enjoys a lengthy walk in nature. Upon returning to the city, we will enjoy a better meal at the excellent restaurant "Bergtatt" at Hotel Magic in Solheimsviken. The meal is included in the price.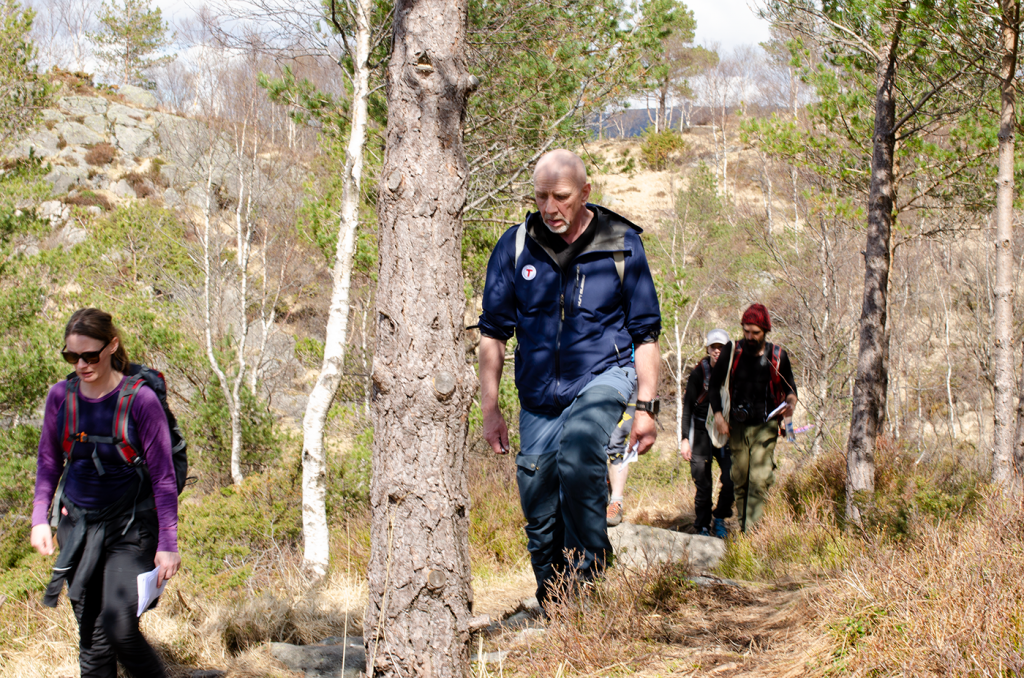 Løvstakken
Spend your time in Bergen well, by joining Fjellverket to Mount Løvstakken. Mount Løvstakken is situated centrally between the city center and suburbs, nature and sea. We seek to show you why the famous composer Edvard Grieg held this as his favorite mountain in his home town. Løvstakken is one of seven mountains surrounding Bergen and the mountain can be accessed from all sides. Our trip commences centrally from the north-east side in Solheimsviken, a 15-minute walk from Bergen city. With a far stretching view in all directions, you can enjoy the greatness of our amazing nature when walking together with our guides on Mount Løvstakken.


Edvard Grieg
Edvard Grieg was a frequent visitor at the Mount Løvstakken, and it is quite impressive that the composer, with his one lung, could lead his life as an avid mountain hiker. The famous Norwegian lived only a short passage by rowing boat from the foot of the mountain. Fjellverket with guides looking forward to accompanying you through the beautiful scenery that brought inspiration to his music.